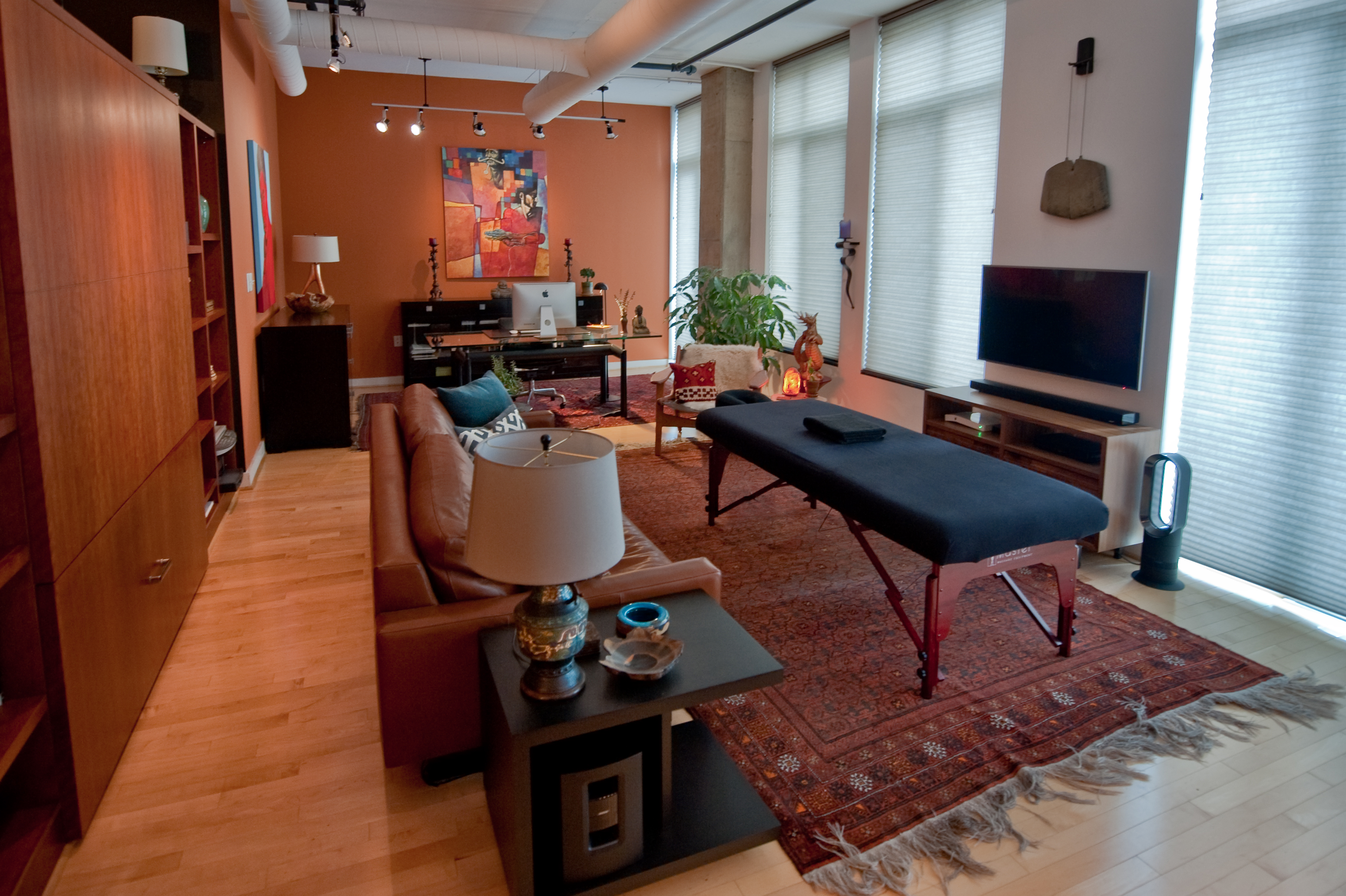 Massage sessions are held at my nicely appointed private studio near Logan Circle where you'll be made to feel welcome and at home. I use blackout shades, subdued lighting, comfortable furnishings and distinct, hand-picked music to create an exceptionally peaceful atmosphere. It's a quiet refuge where you can relax, unwind and decompress.
I'm conveniently located within a 10-15 minute walk from three different Metro stations:
U Street/Cardozo (yellow/green)
Dupont Circle (red)
McPherson Square (orange/blue/silver)
There is an hourly Colonial Parking garage one block away at 15th and P Streets, while metered and non-metered street parking can be found throughout the area. Should you need it, I keep a residential visitor parking pass on hand for your use.
Click the map below to familiarize yourself with my location and the surrounding area.
---
"Tension is who you think you should be. Relaxation is who you are."
– Chinese Proverb